We are Glimpse Photography & we offer photography from a different point of view.
Based on the South Coast of NSW we specialise in all areas of photography including portrait, fashion, corporate & wedding photography.
Our passion for photography is untamed & can be found in every photograph we take. No matter the subject (or the location) we are always, always, intent on capturing the pure spirit of occasion.
At Glimpse Photography Australia we believe in beauty, we believe in love & we believe that in any single blink of an eye there's a moment waiting to be captured.
We hope you enjoy looking through our galleries. Keep smiling… and don't forget to blink.
---
Meet Anthony
My name is Anthony Langlois, and I live & breathe photography.
Ever since I was given a camera at the age of 9 by my father I have always had a fascination with photography and the printed image. I love to use a camera and light to create something different and special.
My greatest love has always been photography and capturing that special look, that special moment & so I established Glimpse Photography in 2000. Photography has now grown to be not only a passion of mine, but has become elementary to my soul.
The word "photography" comes from the French photographie which is based on the Greek phos "light" + graphis or graphê "paintbrush" or "drawing"… together, photography means "drawing with light."
The very definition of the word photography is both mysterious and miraculous and forms the foundation of my fascination with the camera and light.Put simply, the product of "photography" is a called a photograph, however the product of "drawing with light" is love, life, friendship, passion and so much more.I love that the process of taking a photograph in essence can be so simple and yet the joy, emotion, beauty and wonder of the world & life which effortlessly spills from the paper on which it's printed is so complex in it's meaning that our photographs remain some of our most cherished items, even long after we're gone.
I'm just a guy who feels his art can be captured through the lens of a camera and I'm honoured on a daily basis to bring smiles to the faces of my clients.In all of my years to date I have learnt that life is a gift. It is there to be lived and just about the only thing I take seriously, is my art. A moment in time captured in the present & held for all eternity.
Thanks for visiting…
Love, laugh, keep smiling…and don't forget to blink!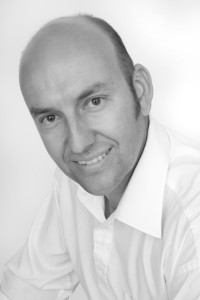 Anthony
Glimpse Photography Australia
"Photography from a different point of view"
---
"The purpose of our lives, is to be happy" – Dalai Lama